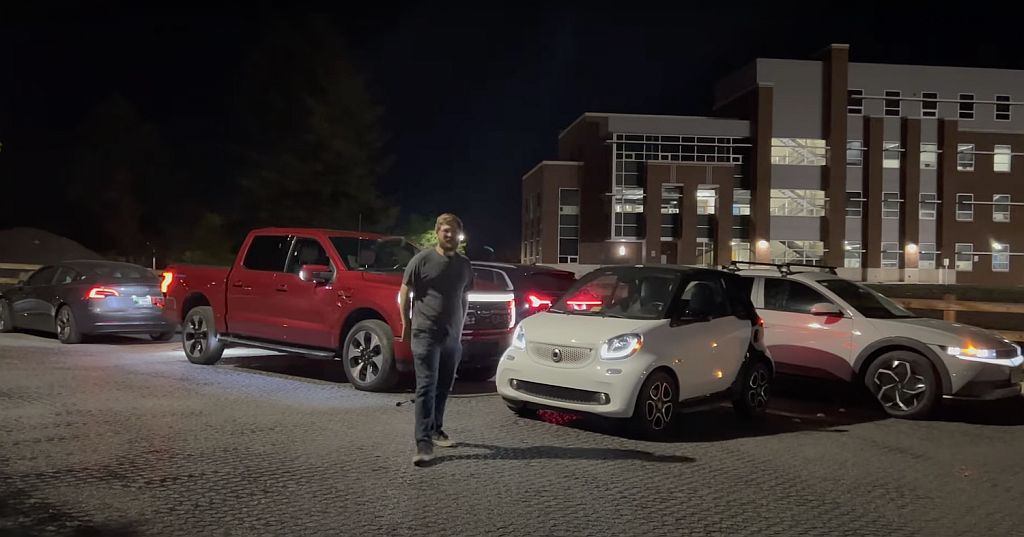 The
critically-acclaimed
2022
Ford F-150 Lightning
is capable of doing a lot of things, perhaps most notably,
charging other EVs
and even
powering homes for days at a time
. The Lightning's
vehicle-to-vehicle charging capability
is obviously meant to help
provide juice to other all-electric vehicles
, but as we've also seen, the EV pickup
can even charge itself, sort of
. Now, the folks behind the YouTube channel
Out of Spec Motoring
have conducted a bit of an experiment to see how well this particular feature works, and the results are undoubtedly impressive.
In this particular experiment, the 2022 Ford F-150 Lightning is used to charge five other EVs at once, letting the charge take place overnight to see just how much energy can be transferred in total. To do that,
Out of Spec
utilizes one of the four 120-volt outlets in the frunk, one in-cabin outlet, with the other three drawing power from the truck's bed outlets. There's nothing inherently dangerous about such a job, but this still comes with a bit of a disclaimer that we probably shouldn't try it at home.